Volunteers are the heart of WEB and the Waunakee Food Pantry and vital to the success of all programs. We are looking for additional team members who are willing to commit on a regular basis.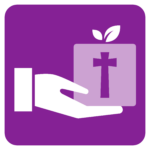 Volunteering comes in a variety of ways. For the food pantry, volunteers serve clients, pick orders, fill stock, help pick up and unload food deliveries, and clean our building. 
For Waunakee Ecumenical Board we have volunteers who serve on our Board. We also have volunteers help with some of their programs like blood drives, Thanksgiving baskets, and senior Easter baskets.